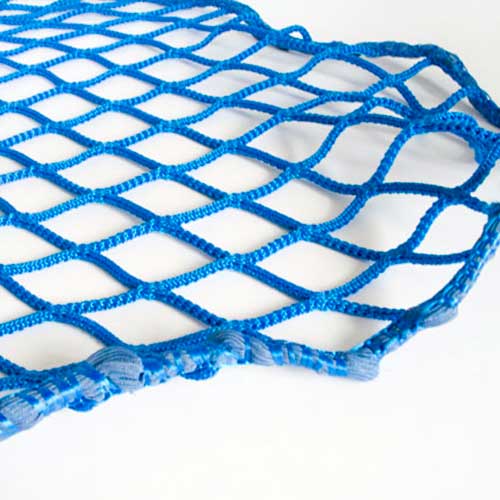 Product Details:
---
Safety Nets by Garware supplied by M.A.Zavery & Co. are widely used by people as it is one of a kind Solution for Fall Protection. Garware Safety Nets has application in Construction Industry. Full Specifications for Garware Safety Nets could be found in the PDF File available for download.
Features :
Available in Braided Twine Nets, Twisted Twine Nets, Knotless Nets, Knotted Nets.
Available in standard as well as customised sizes.
Can be supplied along with containment net for arresting smaller debris.
Equipped with high strength border ropes and tie cords for easy & reliable installation.
High strength & durability for excellent shock absorption.
Heat treated for better knot stability & preventing skewing.
Machine made nets for uniform mesh size.
Resistant to degradation due to UV rays.
PPMF K'less safety nets tested and certified as per EN 1263-1:2002 available.
Triple layered safety nets for better safety at high rise buildings installed at some premium projects in India.
Manufacturer:
Garware Ropes
Product Type:
Chains & Ropes