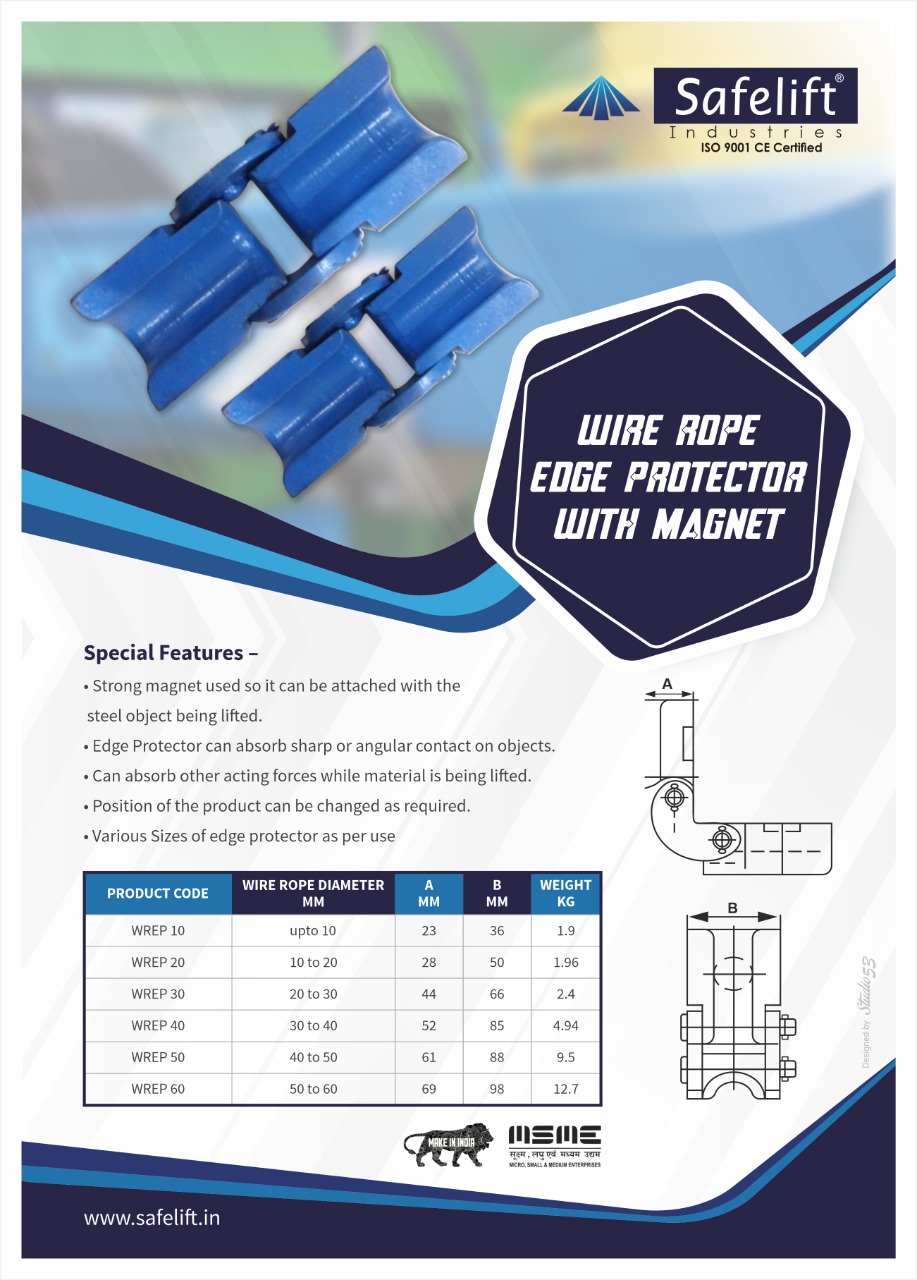 Product Details:
---
We would like to introduce our Safelift WREP system for protection of Wire Rope slings when used with angular steel objects.
This product reduces wear of the wire rope slings and also prevents damage to the object being lifted as it helps reduce direct metal to metal contact and friction.
Please feel free to contact us if you have any questions or need any further information.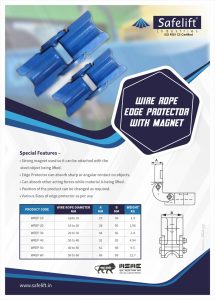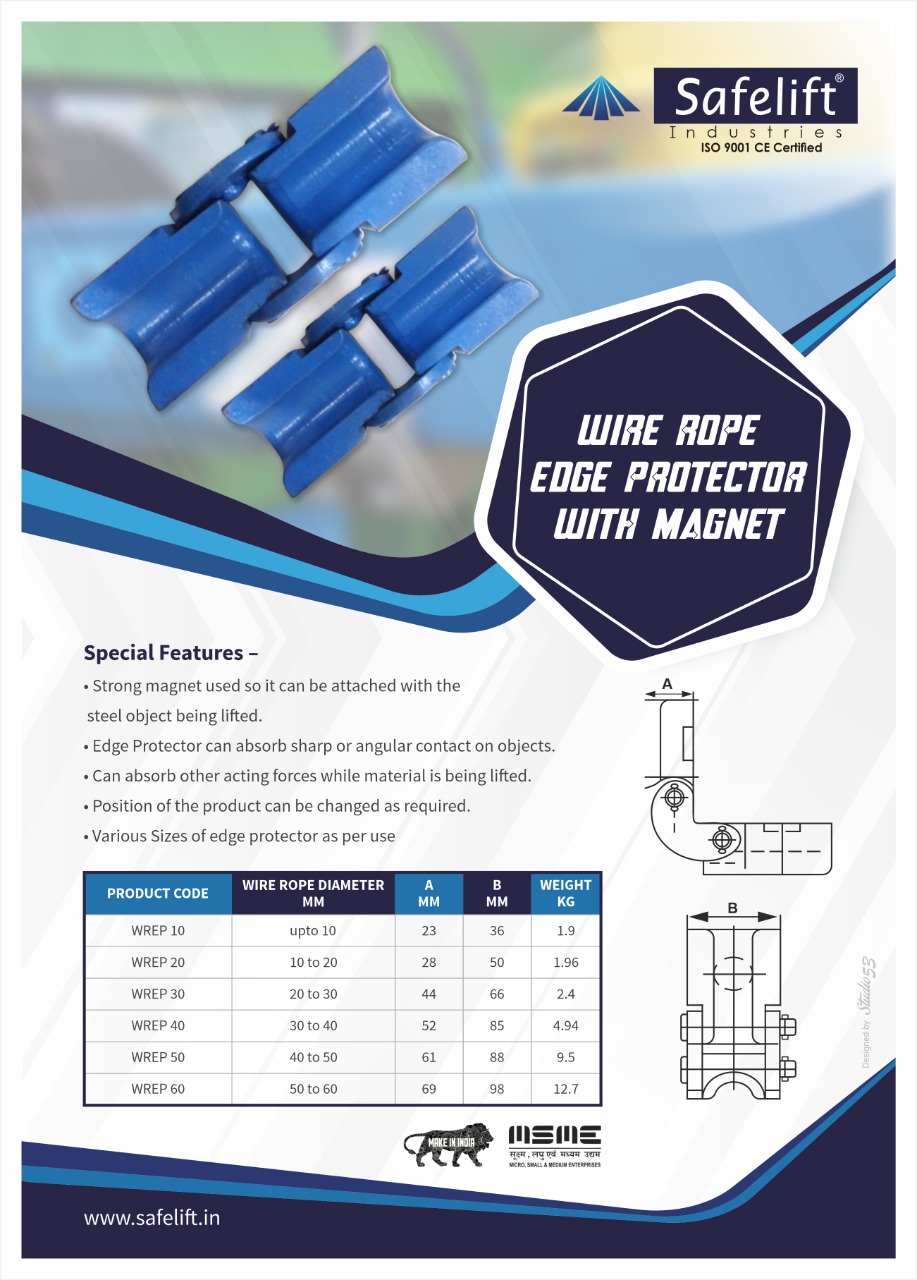 Manufacturer:
Safelift
Product Type:
Riggings & Accessories