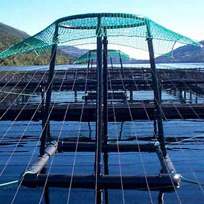 Product Details:
---
8 Strand X2-Aqua mooring ropes provides easy solutions like fast installations, better steadiness and reduction of drag on the system and because of lower diameter, there is a possibility of having downsized hardware like thimbles, which results in delivering tremendous weight and cost advantage
Features :
Higher strength to weight ratio.
Torque free and balanced construction.
Better abrasion resistance.
Chemically inert.
Excellent shape and original weight retention.
Excellent shock absorption capacity, Low snap-back.
Higher strength compared to Nylon.
Manufacturer:
Garware Ropes
Product Type:
Chains & Ropes