H 100 Spark Resistant Series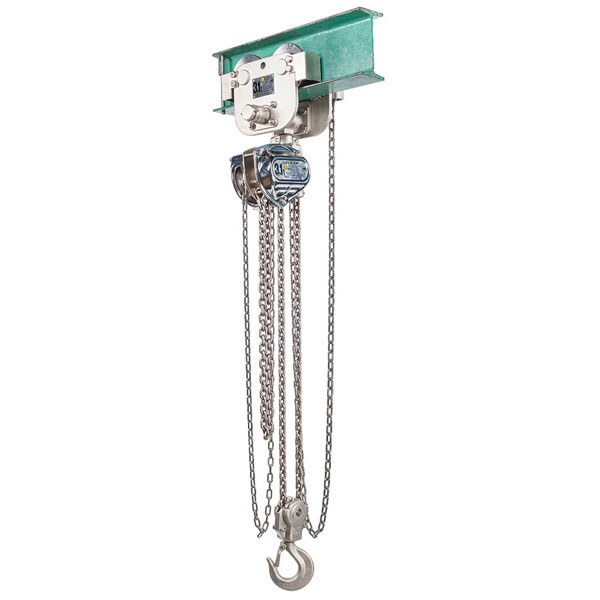 Product Details:
---
Features :
>Capacity : 05.t ~ 20 ton.
>Hand chain hoists, push & geared trolleys.
>II 2 GD c II B T105° C.
>Adheres to the Council Directive and Standards in the EU for explosion proof manual chain hoists. 94/9/EC : >ATEXEN1127-1 :2008, EN13463-1 : 2009, EN13463-5 : 2003.
>Push & geared trolley dimensions are identical to the P and G series of trolleys, see catalog page 21.
>Extremely wear resistant.
>Load chain, hooks, and braking parts have a safety factor of 4+ times. 0.5t ~ 1t units have a safety factor of 5+ times.
>Durable powder coat finish.
Manufacturer:
Elephant
Product Type:
Hoists & Trolleys