Freedom Series Self Lubricating Chain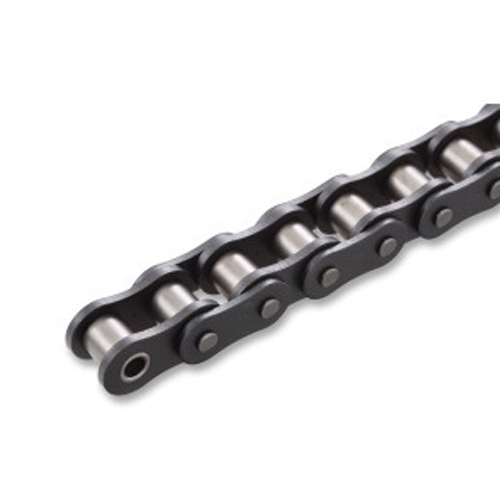 Product Details:
---
Freedom Series Self-Lubricating Chains performs well in the application without additional lubrication.
Oil impregnated sintered steel bushing provides self-lubricating and it is ideal for the industries that cleanliness is critical such as packaging, printing, food processing, textile and so on.
Moreover it is designed for applications where regular maintenance is not easily accessible.
Wear Resistance:
In dusty environments, dusts absorb the lubrication of sintered steel bushings and it causes premature wear.
Used in water, the chain wears quickly.
Range of speed is from slow speed 25m/min to high speed 75m/min.
When lubrication depletes in the sintered steel bushings, the chain wears abruptly.
Operating temperature is from -10? to 150?.
When ambient temperature is over 80?, lubrication seeps out quickly.
The sintered bushings are heat treated, and allow standard chain selection.
An application of sintered steel bushing associated with shock load is not appropriate.
Manufacturer:
Senqcia
Product Type:
Chains & Ropes