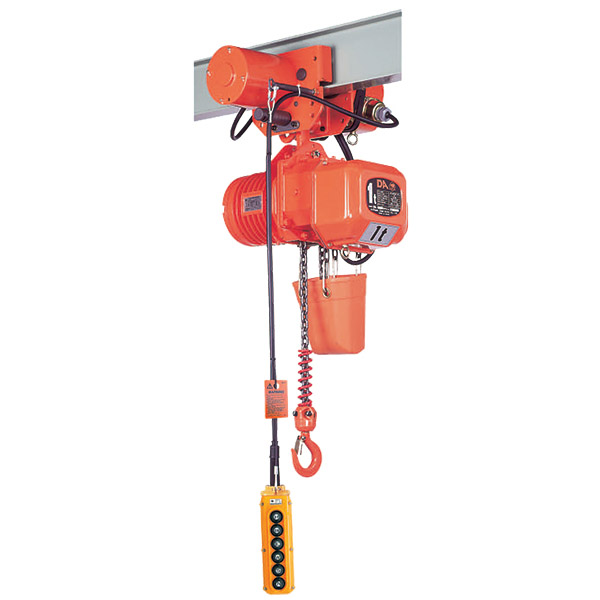 Product Details:
---
The DA/DB series hoist features a newly developed motor for severe conditions, which allows it to operate continuously for long periods of time with frequent starts within an hour cycle. These lifting speeds were engineered to be as fast as possible to ensure efficiency.
Features :
>Highly durable load chain.
>Safe DOUBLE BRAKE design.
>DC brake and motor with low power consumption.
>A safer chain guide with our unique design.
>Reliable double-action limit switch.
>Negative phase contactor and a highly efficient magnetic contact with a mechanical & electrical interlock.
>Durable chain container.
Manufacturer:
Elephant
Product Type:
Hoists & Trolleys