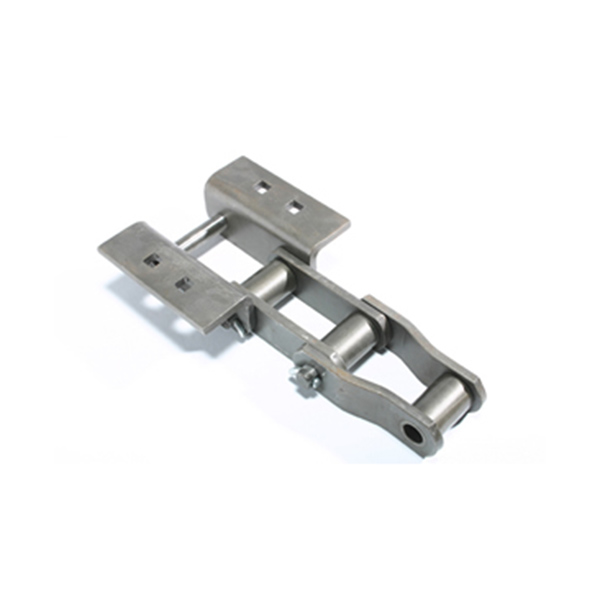 Product Details:
---
Serving industries all over the world, Renold's conveyor chain expertise is based on design experience, flexible manufacturing techniques and the ability to adapt to a particular customer's requirements to produce the right result.
The precision conveyor chain, like transmission chain, consists of a series of journal bearings held in precise relationship to each other by constraining link plates.
Each bearing consists of a bearing pin and bush on which the chain roller revolves. The bearing pin and bush are case-hardened to allow articulation under high pressures, and to contend with the load carrying pressure and gearing action imparted via the chain rollers.
There is, for each strength of conveyor chain, a range of pitches; the minimum pitch being governed by the need for adequate wheel tooth strength; the maximum pitch being normally dictated by plate and general chain rigidity. When required, the normal maximum pitch can be exceeded by the use of strengthening bushes between the link plates, and suitable gaps to clear the bushes must be provided in the wheel teeth.
Manufacturer:
Renold
Product Type:
Chains & Ropes